In California, radical scientists and billionaire backers think the technology to extend life by uploading minds to exist separately from the body is only a few years away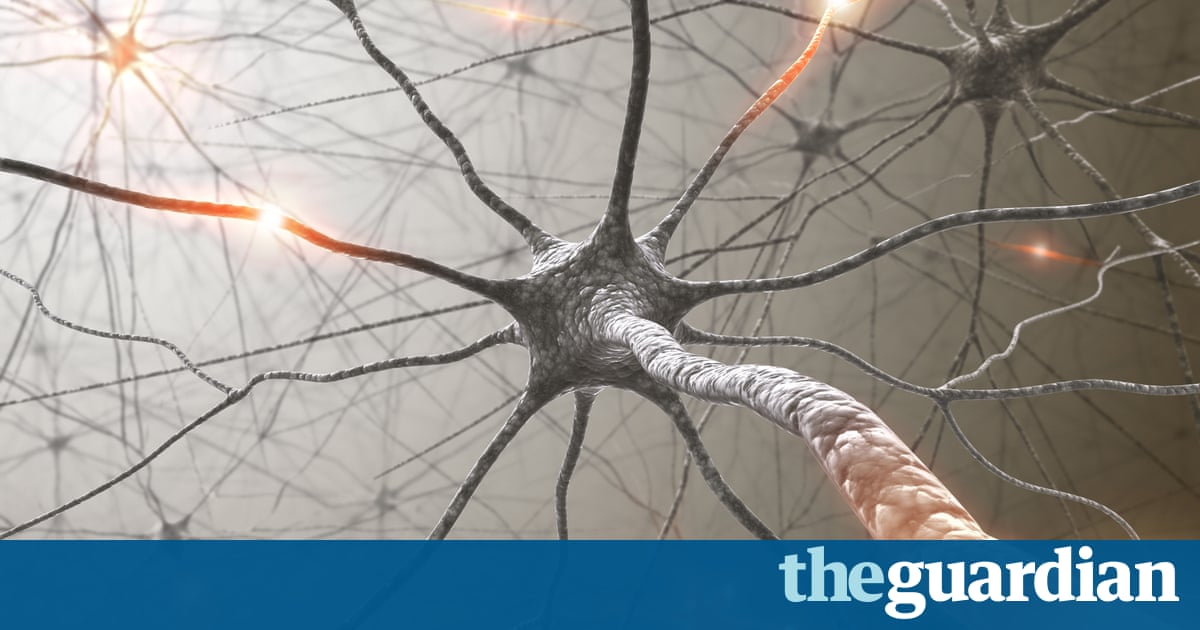 Heres what happens. You are lying on an operating table, fully conscious, but rendered otherwise insensible, otherwise incapable of movement. A humanoid machine appears at your side, bowing to its task with ceremonial formality. With a brisk sequence of motions, the machine removes a large panel of bone from the rear of your cranium, before carefully laying its fingers, fine and delicate as a spiders legs, on the viscid surface of your brain. You may be experiencing some misgivings about the procedure at this point. Put them aside, if you can.
Youre in pretty deep with this thing; theres no backing out now. With their high-resolution microscopic receptors, the machine fingers scan the chemical structure of your brain, transferring the data to a powerful computer on the other side of the operating table. They are sinking further into your cerebral matter now, these fingers, scanning deeper and deeper layers of neurons, building a three-dimensional map of their endlessly complex interrelations, all the while creating code to model this activity in the computers hardware. As thework proceeds, another mechanical appendage less delicate, less careful removes the scanned material to a biological waste container for later disposal. This is material you will no longer be needing.
At some point, you become aware that you are no longer present in your body. You observe with sadness, or horror, or detached curiosity the diminishing spasms of that body on the operating table, the last useless convulsions of a discontinued meat.
The animal life is over now. The machine life has begun.
This, more or less, is the scenario outlined by Hans Moravec, a professor of cognitive robotics at Carnegie Mellon, in his 1988 book Mind Children: The Future of Robot and Human Intelligence. It is Moravecs conviction that the future of the human species will involve a mass-scale desertion of our biological bodies, effected by procedures of this kind. Its a belief shared by many transhumanists, a movement whose aim is to improve our bodies and minds to the point where we become something other and better than the animals we are. Ray Kurzweil, for one, is a prominent advocate of the idea of mind-uploading. An emulation of the human brain running on an electronic system, he writes in The Singularity Is Near, would run much faster than our biological brains. Although human brains benefit from massive parallelism (on the order of 100 trillion interneuronal connections, all potentially operating simultaneously), the rest time of the connections is extremely slow compared to contemporary electronics. The technologies required for such an emulation sufficiently powerful and capacious computers and sufficiently advanced brainscanning techniques will be available, he announces, by the early 2030s.
And this, obviously, is no small claim. We are talking about not just radically extended life spans, but also radically expanded cognitive abilities. We are talking about endless copies and iterations of the self. Having undergone a procedure like this, you would exist to the extent you could meaningfully be said to exist at all as an entity of unbounded possibilities.
I was introduced to Randal Koene at a Bay Area transhumanist conference. He wasnt speaking at the conference, but had come along out of personal interest. A cheerfully reserved man in his early 40s, he spoke in the punctilious staccato of a non-native English speaker who had long mastered the language. As we parted, he handed me his business card and much later that evening Iremoved it from my wallet and had a proper look at it. The card was illustrated with a picture of a laptop, on whose screen was displayed a stylised image of a brain. Underneath was printed what seemed to me an attractively mysterious message: Carboncopies: Realistic Routes to Substrate Independent Minds. Randal A Koene, founder.
I took out my laptop and went to the website of Carboncopies, which I learned was a nonprofit organisation with a goal of advancing the reverse engineering of neural tissue and complete brains, Whole Brain Emulation and development of neuroprostheses that reproduce functions of mind, creating what we call Substrate Independent Minds. This latter term, I read, was the objective to be able to sustain person-specific functions of mind and experience in many different operational substrates besides the biological brain. And this, I further learned, was a process analogous to that by which platform independent code can be compiled and run on many different computing platforms.
It seemed that I had met, without realising it, a person who was actively working toward the kind of brain-uploading scenario that Kurzweil had outlined in The Singularity Is Near. And this was a person I needed to get to know.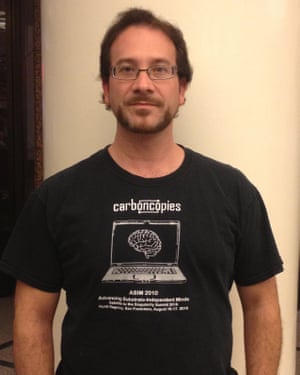 Read more: https://www.theguardian.com/science/2017/mar/25/animal-life-is-over-machine-life-has-begun-road-to-immortality