I must prepare my sons to adapt to the fourth industrial revolution but that means sending them to schools that are equipped to exceed the averages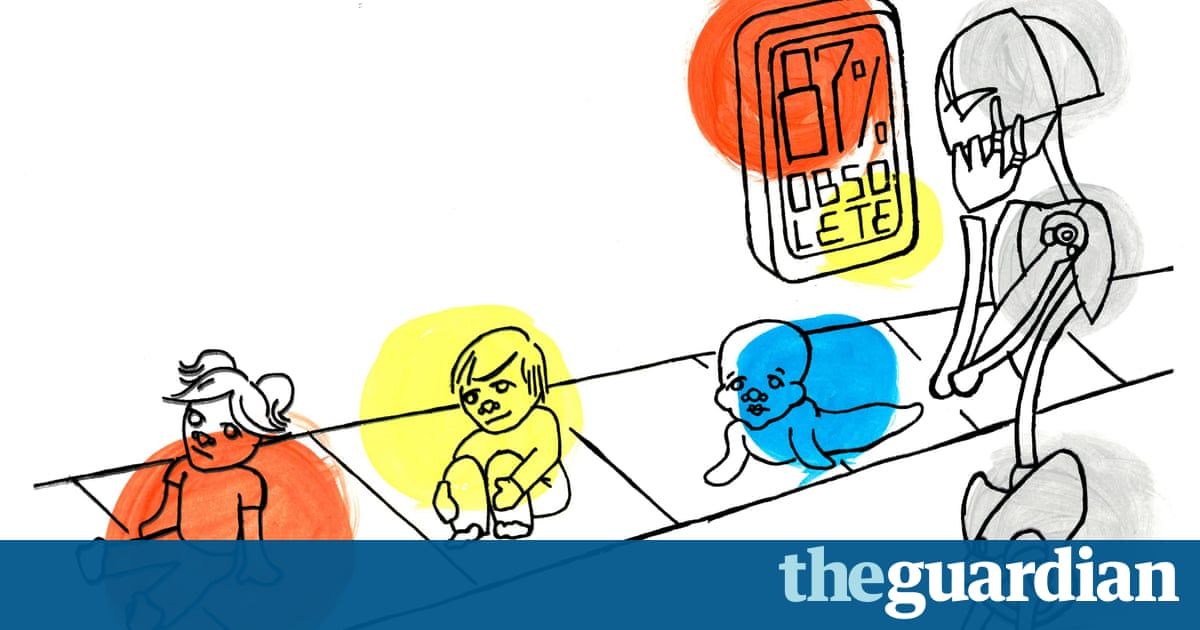 Years ago, as a reporter in Seattle, I watched Microsoft CEO Steve Ballmer decry Washington states education system. He said Microsoft couldnt hire enough locals because our schools dont produce the kinds of minds he needed.
At the time, I was angry. He and his cohort, most notably Jeff Bezos of Amazon, contributed serious money to the campaign against a state income tax on the wealthy that would have funneled billions to our schools. Now I feel a pinch deep in my stomach, an emotion so primal I hesitate to name it.
As a mother, my time is come, or nearly done, and my childrens just begun.
Automation will absorb all of the jobs it can reach, whether on the factory floor or in an office. Artificial intelligence has already taken over the corporate earnings analyses I once produced as a business journalist. By the best measures Ive been able to find, machines will displace about half of American jobs by the time my toddlers look for work.
This new era has been called the second machine age, the fourth industrial revolution, the information economy.
From certain angles, Seattle residents seem well positioned to access the highly paid and creative jobs that arise from combining cutting-edge technologies with the exponential powers of computing and big data. My city is now considered a global city not because of the port, which put our state on the maps when they were still being drawn, but because of the presence of Microsoft, Amazon and numerous tech startups.
Amazon occupies one fifth of all office space in downtown Seattle, a short ride from my neighborhood on light rail. Incoming waves of well-educated tech workers have helped double the median home price during the past five years.
Many of these rich young people call themselves progressive. Are they proud to be joining the nations most regressive tax structure? In our state, poor people pay eight times as much of their family income to taxes as the wealthy 1%. Lacking a personal income tax, Washington state relies on sales tax and has long looked to levies to fund schools, parks and other social needs.
When I moved to Seattle in 2004, I marveled that the state didnt take a cut of my income from the now-defunct Seattle Post-Intelligencer. It took me a while to contemplate what it means for an entire society to act against the interests of its children.
College-level tuitions before college
To survive the extinction of an entire class, I must prepare my two- and three-year-old sons to race with the robots, and not against them.
Our kids are going to meet an economy with far fewer entry-level positions and will have to clamber up a receding ladder. That means being in schools equipped to exceed the averages, not rising to meet them.
Washington state has underfunded our schools so long that our governments negligence was deemed unconstitutional by our state supreme court, which fined the state $100,000 a day for failing to provide a future for our children.
Years into this public shaming, the legislature came up with a multibillion-dollar package to fund basic education in our state, though they didnt manage to pass a capital budget before students went back to school after a long, dry summer.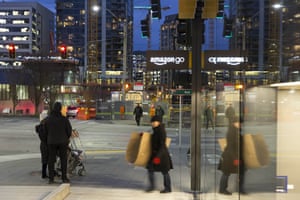 Read more: https://www.theguardian.com/education/2017/oct/18/what-should-i-teach-my-children-to-prepare-them-for-jobs-in-their-era