Brexit is just the latest instance of politicians bending figures to match their agenda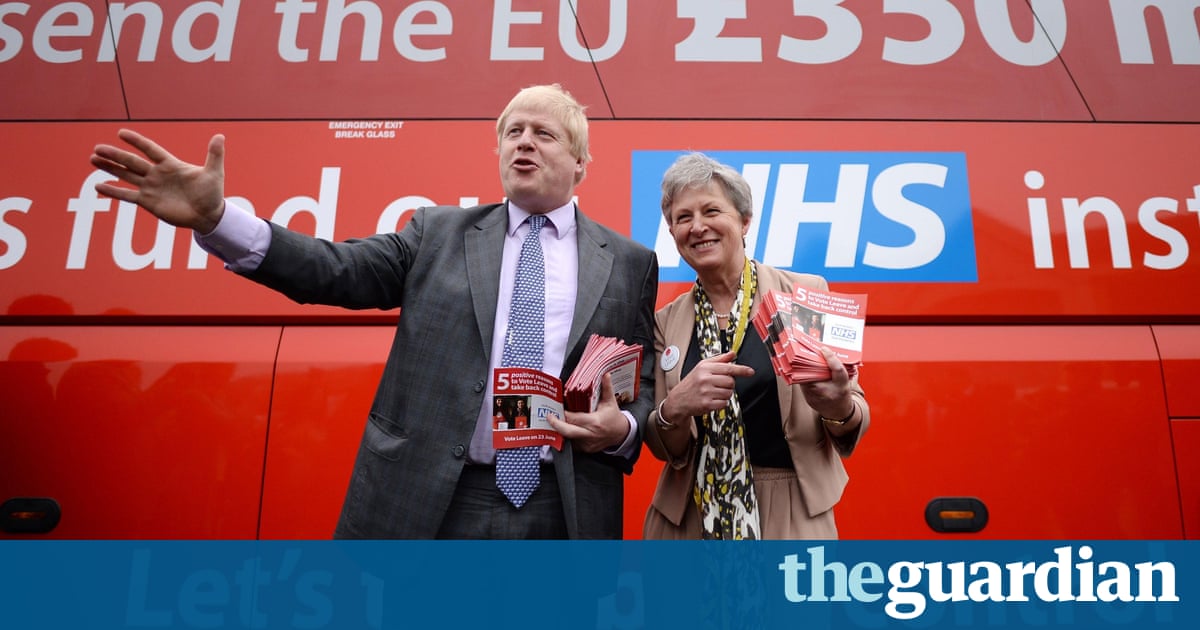 I love numbers. They allow us to get a sense of magnitude, to measure change, to put claims in context. But despite their bold and confident exterior, numbers are delicate things and thats why it upsets me when they are abused. And since theres been a fair amount of number abuse going on recently, it seems a good time to have a look at the classic ways in which politicians and spin doctors meddle with statistics.
Every statistician is familiar with the tedious Lies, damned lies, and statistics gibe, but the economist, writer and presenter of Radio4s More or Less, Tim Harford, has identified the habit of some politicians as not so much lying to lie means having some knowledge of the truth as bullshitting: a carefree disregard of whether the number is appropriate ornot.
So here, with some help from the UK fact-checking organisation Full Fact, is a nine-point guide to whats really going on.
Use a real number, but change its meaning
Theres almost always some basis for numbers that get quoted, but its often rather different from what is claimed. Take, for example, the famous 350m, as in the We send the EU 350m a week claim plastered over the big red Brexit campaign bus. This is a true National Statistic (see Table 9.9 of the ONS Pink Book 2015), but, in the words of Sir Andrew Dilnot, chair of the UK Statistics Authority watchdog, it is not an amount of money that the UK pays to the EU. In fact, the UKs net contribution is more like 250m a week when Britains rebate is taken into account and much of that is returned in the form of agricultural subsidies and grants to poorer UK regions, reducing the figure to 136m. Sir Andrew expressed disappointment that this misleading claim was being made by Brexit campaigners but this ticking-off still did not get the busrepainted.
Read more: https://www.theguardian.com/science/2016/jul/17/politicians-dodgy-statistics-tricks-guide